Washington DC Sightseeing Tours
Land Tours & Sightseeing
Tour & Attraction Packages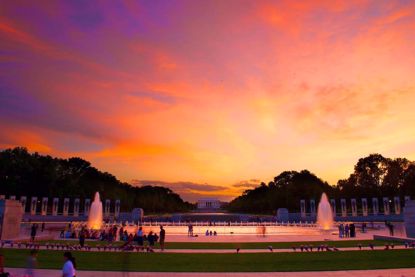 With this great combo package enjoy Washington DC's spectacular monuments at night on this 2 1/2 hour fully narrated tour. And explore the rich history of Arlington National Cemetery from the Comfort of our Trolleys.
Museums & Zoos
Visit Mount Vernon, an iconic landmark and the home of America's first president, George Washington. Combining an authentically interpreted 18th-century home, gardens and grounds, and museum galleries, Mount Vernon is an incomparable national treasure.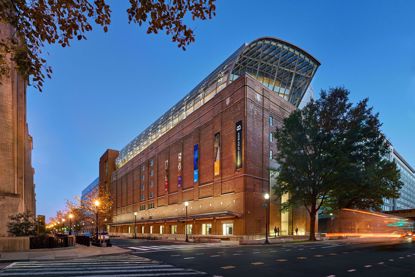 For years you've been reading it. Now, Museum of the Bible invites you to EXPERIENCE the Bible like never before!
Water Activities & Cruises
Walking & Biking Tours
Specialty Tours Take a stroll on this cultural Food Tour of Little Italy and Jonestown. Traverse through the area where our first immigrants came to settle into Baltimore, now the neighborhoods of Little Italy and Jonestown. Take a walk with us through the neighborhood Rich with history and authentic Italian cuisine and hear the stories that make this neighborhood so rich with culture. We will enjoy different Italian specialties that have been passed down from generation to generation, and see important gathering spots as well as centers for sports and religion. We will also visit Jonestown, once a predominately Jewish enclave, and still home to Baltimore's corn beef row, the Jewish Museum of Maryland, and numerous historic sights. Your Fells Point Food Tour may include the following specialties: �Italian wines �Authentic paninis �Knishes from the area's oldest and best Jewish Deli �homeade Spinach and ricotta ravioli �A tour of the area's only pasta factory �Chicken Empanadas with a Yerba Mate taste/demonstration �Traditional house made meatballs �Tiramisu from the baker claiming to have invented the dessert Enough food is served that for most participants, dinner afterward will not be needed. Seating and special service is provided at all restaurants throughout the tour