Land Tours & Sightseeing Sightseeing Tours The Eldorado Canyon and Gold Mine Jeep Tour explores the colorful history of the Old West, which comes to life in Eldorado Canyon, home to the famed Techatticup mine.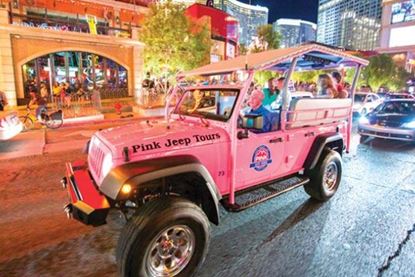 Explore Las Vegas with Pink Jeep Tours! For a Las Vegas tour experience you'll be talking about for years...The Las Vegas City Tour is the one you want to take! The expert tour guides bring Vegas to life from whistle stop town to the gaming and entertainment capital of the world.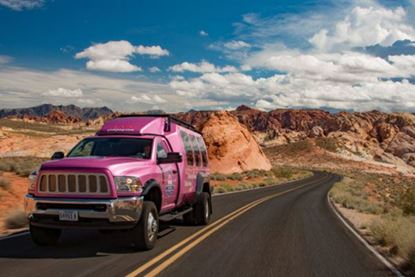 Explore the natural side of Las Vegas! See one of Nevada's most visually stunning sites! Prepare yourself for an exhilarating jeep adventure on roads less traveled as you experience the magnificent backdrop of the Mojave Desert and learn about Native American culture.